Chaos Communications Congress
for years, and having been encouraged by a friend who's a regular participant, I finally got myself a plane ticket to Germany at the end of 2012 to see what it's all about. (Afterward I visited some of my Midorikai classmates in eastern Europe, so CCC wasn't the sole point of my trans-Atlantic trip.)
As someone with an ongoing interest—albeit no professional background—in computer and network security, open source stuff, and general technical geekery, I've been to various iterations of three other "hackercons": HOPE, ShmooCon, and DefCon. So my expectations come with those communities as a background.
I arrived at 29C3 around the middle of the first day, which was nigh miraculous considering that a snowstorm in the northeastern U.S. grounded three out of four legs of my journey to Hamburg. Props to my parents for spending far too long on snowy roads to get me to a functioning international airport so my flights could be rearranged relatively quickly.
My first impressions of CCC were that it was larger than the American hackercons I'd been to, and that it was dominantly German-speaking. Oh yeah, and I knew no one there with the exception of the aforementioned friend who was largely too busy to hang out. So, it was a little intimidating. But I was optimistic when I heard that the conference organizers had adopted an
anti-harassment policy
.
On the first day, after rebooting my travel-worn self at my hotel, I attended
Privacy and the Car of the Future: Considerations for the Connected Vehicle
,
Enemies of the State: What Happens When Telling the Truth about Secret US Government Power Becomes a Crime: Blowing the Whistle on Spying, Lying & Illegalities in the Digital Era
, and
Time is Not on Your Side: Mitigating Timing Side Channels on the Web
. (Recordings from all the talks can be downloaded from the
official and unofficial mirrors
, but for casual viewing I recommend searching on a talk's title on youtube.) The whistleblowing talk was the most powerful one of the day, for me. I'd heard William Binney speak at HOPE last summer, but here Jesselyn Radack's and Thomas Drake's accounts of the ostracism they experienced for refusing to sanction unconstitutional government spying and power grabs were even more compelling than Binney's alone.
On the second day of 29C3, I set out to fix my problem of not knowing anybody by querying

vaurora
and

hypatia
for their recommended awesome people at 29C3. I was not disappointed. :) In short order I met
eqe
,
tensory
,
m_c_t
,
GiantEye
, and others, and they are excellent people with whom I'd like to hang out again, which makes it fortunate that they all live on the same continent I do. We failed to get to the room where
the Tor software ecosystem talk
would happen before it filled up, so some of us headed to
Many Tamagotchis Were Harmed in the Making of this Presentation
, of which I had low expectations because of the "fluffy" subject matter. It turned out to be clear, engaging, and technical. Actually, I'd rate the average quality of talks at CCC—based on my small, English-only sample—to be the highest of any con I've attended. Later that day I went to
"How I met your pointer": Hijacking client software for fuzz and profit
, which was less sketchy than the title suggests. That night
m_c_t
,
aviddd
, and I visited one of Hamburg's most popular attractions,
Miniatur Wunderland
, the largest model railway in the world. I
took some photos
. Indeed, it is vast. We spent a couple hours there and still didn't see everything. Their
control center
has more monitors than the one at my workplace where we control two interplanetary spacecraft! The model cities and countryside were sprinkled with Santa Clauses, including
this contingent
that I think is engaging in a labor protest(?). I'd recommend visiting this place if you're going to be in or near Hamburg, particularly during the parts of the year when it's bleak outside.
On the third day I went to
Securing the Campaign: Security and the 2012 US Presidential Election
,
Writing a Thumbdrive from Scratch: Prototyping Active Disk Antiforensics
, and
Low-Cost Chip Microprobing
, along with lots of
Lightning Talks
. Chatter was building about the previous night's Hacker Jeopardy, which I'd not been interested in attending because it was in German. (I'd later find out that real-time interpretation was available for all or most German-language talks for people with a DECT phone (not me) or watching the live stream(s), which would've required reliable access to power outlets). Some sexist incident had taken place at Hacker Jeopardy, but English-language details were not to be found.
A lot of the chatter—overheard and on twitter, the CCCers' social medium of choice—referenced creeper cards. I was familiar with creeper cards even though I'd never, and still haven't, seen any in person. They're yellow or red, analogous to the cards used to indicate
fouls in association football
, with pre-printed explanations that the recipient has done something inappropriate. There are also green ones to reward particularly respectful behavior. These cards were developed for last year's DefCon, and my impression in the wake of that event was that creeper cards had become a recognized—if not widely accepted—phenomenon in hacker culture.
The story started to emerge that one of the hosts of Hacker Jeopardy had said something sexist (possibly it was his complaint about having to choose a woman contestant in addition to men) and had been handed a red card by someone in the audience. Whereupon he treated the card as a joke, which apparently was his honest interpretation of it. I can understand his not being familiar with the cards, but to automatically treat a statement that you have done something inappropriate as a joke? To me that is not reasonable at all.
With regard to my personal experience at the con, I did have one creepy incident: when I was relaxing in one of the con's foam-filled pits, sitting back with my eyes closed, some guy outside of the pit started aggressively and nonconsensually taking flash photos of me and other people nearby. Confused (at first) and then peeved, I picked up my stuff and left. I regret not doing more; I could have confronted him or found some con volunteer to explain
the rule about photography
, or at the very least reported it. But being non-confrontational in general and flustered at that moment, I didn't.
I attended a
haecksen breakfast
on the final day of 29C3. (Haecksen is a loose aggregation of European and Australian women hackers.) I'm grateful to them for indulging my lack of German comprehension by conducting the discussion in English. I think this discussion was where I first learned that there was an Awareness Team among the volunteers and that incidents could be reported to them. Naturally there was talk of Hacker Jeopardy and the creeper cards. I was disappointed to hear so many of the women there excuse recipients' response to the creeper cards, though. Repeatedly I heard that the recipients had no way of knowing the cards weren't a joke, when they were "dumped on" the con-goers without context. I don't know how the cards got to CCC, and I was baffled on hearing that they were distributed in large numbers. When? To whom? I still don't know. I never saw a creeper card being handed to anyone, so I don't know how they were used in practice, but at least one attendee
reports there were thousands of cards
.
Much digital ink has been spilled in the last few weeks about sexism and creeper cards at 29C3, most of it exasperating. One exception is

vaurora
's
piece at The Ada Initiative
. Another is
tensory
's
account
. There are a few others. This post is certainly late to the discussion, of which I've read most of the fraction I care to. And I haven't even, until this sentence, brought up
Asher Wolf's breakup with the CryptoParty
. But I have no personal experience related to that.
I don't plan to return to the Chaos Communications Congress this year. I have no investment in that community, and I can visit the awesome folks I met more easily outside of CCC. Plus all the talks are freely available online, live and recorded. This year I'll return to viewing them from a safe distance.
This entry was originally posted at http://bokunenjin.dreamwidth.org/32214.html.
Having seen videos of excellent presentations at the annual
For your aural enjoyment:
This quotation by
Current Mood:

lonely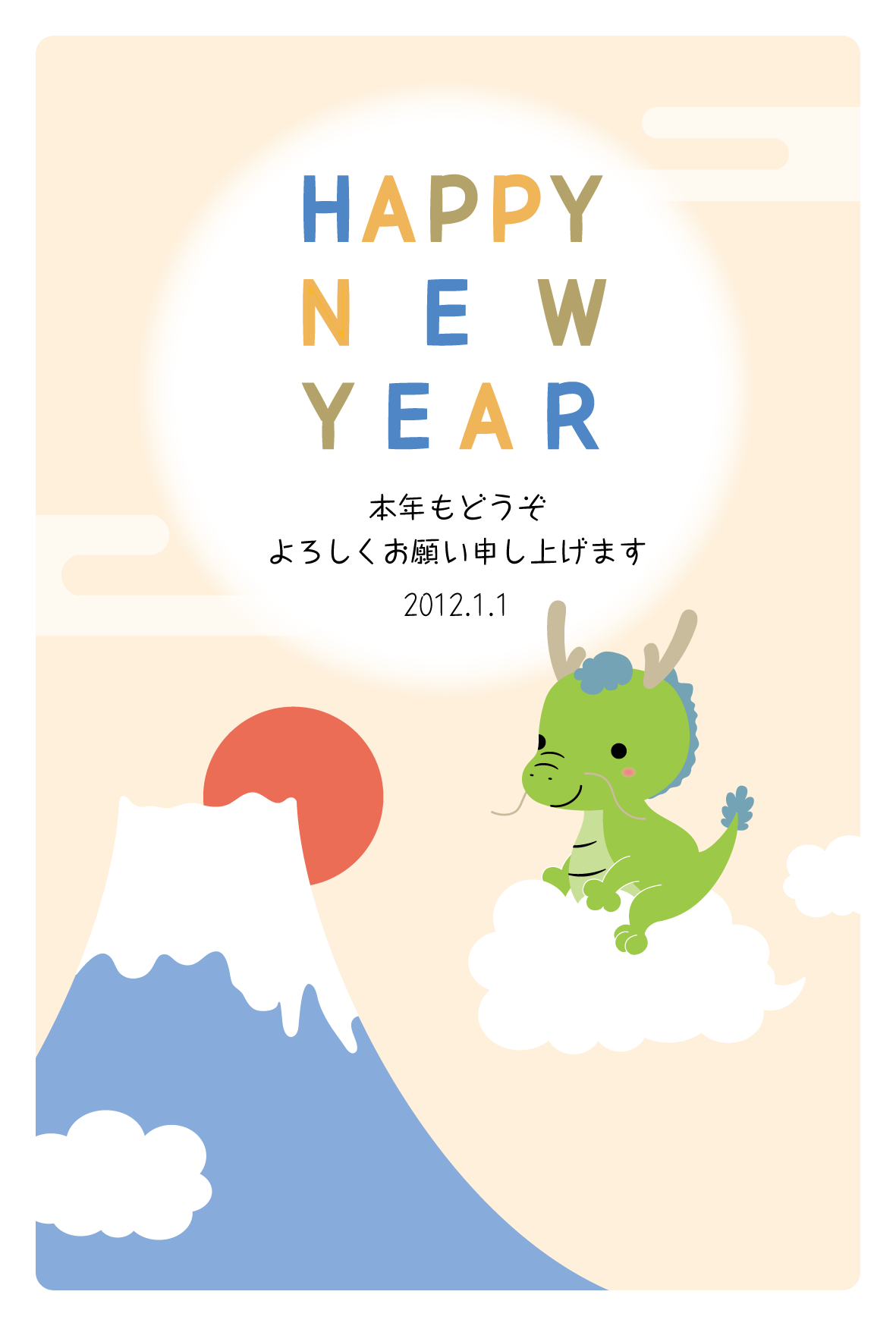 I'm a little late to the party here, but here's to a happy year of the dragon!
This entry was originally posted at http://bokunenjin.dreamwidth.org/20857.html.
obi
, I've been happy with my ability to photograph nearly any interesting thing I happen to see. But I often think I'd like to be able record and share audio snapshots of my experiences, too. I don't have any good audio recording equipment or know of any good audio-hosting/sharing resources, but here's a humble start on the endeavor, anyway:
~20 minutes (4.4 MB) of Ogg Vorbis audio
from a recent ride on a Kyoto city bus, recorded with
my cell phone
(so, crappy quality). Nothing unusual happens in the course of the recording, which is exactly as I had intended. I don't expect it will interest most of my readers. You'll hear the bus driver making announcements in a drawn-out monotone that my classmates and I find amusing, pre-recorded announcements of the next stop name, and various audio indicators about opening and closing doors. If you're interested, enjoy. I find riding the bus here to be comfortable, even soothing, so I wanted to capture the sound of it as a personal memory.
This entry was originally posted at http://bokunenjin.dreamwidth.org/20295.html.
Ever since I got a camera small enough to tuck in my
Even the almighty
gods of old
never knew
such beauty:
on the river Tatsuta
in autumn sunlight
a brocade—
reds flowing above,
blue water below.
[poem by Ariwara no Narihira; translation by Donald Keene]
千早ぶる
神代もきかず
龍田川
からくれないに
水くくるとは
在原業平朝臣
(This poem is part of the Ogura
Hyakunin Isshu
.)
This entry was originally posted at http://bokunenjin.dreamwidth.org/20080.html.
senpai
, currently those of us who entered in April, while the 1As are currently the newer students who entered in September.) A Welcome Chakai is not something that happens every semester in Midorikai; my understanding of the reason for having one this semester is mostly that since there are only three of us, as opposed to the usual four or more students, there was enough time for us to fit in an "extra" chakai/chaji beyond the ones we will each host individually, and since the students who enter in September don't get the opportunity to be part of the larger school-wide welcome events that take place in April (well, they'll still be around in April 2012 when their kohai arrive, but since they won't be new students it won't be so welcome-y), it seems like a good chance to welcome them. This gathering we hosted is maybe more properly called a
chaji
, though only a
hango chaji
, which is the type held after a mid-day meal, and so a meal is not necessarily served at the event. So this was a hango chaji very similar in form to the ones we'll host individually, except without any
nakadachi
(intermission). Each of us hosted a different part of the gathering: Andrei did the
shozumi
temae, I did the
koicha
temae, and Mika did the
usucha
temae. We tried to use as many utensils made by—or somehow connected to—previous generations of Midorikai students as possible; most of them are the property of Midorikai and reside in our utensil storage room at Kenshu Kaikan (currently the men's dormitory).
Here are the utensils we used:
Machiai 待合
Tabakobon 煙草盆
Kozama-zukashi
Hi'ire 火入
Vent de sel by Midorikai graduate Lue Foucher
Kumidashiwan 汲出し茶碗
asahi-yaki
Kumidashibon 汲出し盆
Finrando-saku by Pentik
Koshikake Machiai 腰掛待合
Tabakobon 煙草盆
Tsurutsuki-marubon
Hi'ire 火入
Chosengaratsu
Honseki 本席
Sumitori 炭斗
don't remember; it was one of the sumitori that was already in Chado Kaikan
Kan 鐶
rikyu-gata
Hibashi 火箸
Tatami needle by Kimura Seigoro
Haiki 灰器
Sasaki Shoraku
Haisaji 灰匙
rikyu-gata
Ko 香
byakudan
Kakemono 掛物
"wa kei sei jaku 和敬清寂" yokomono by Hounsai Daisosho
Hana 花
kikyou, mizuhiki, and another that I forget...
Hanaire 花入
a kurogaratsu-yaki mimitsuki hanaire that I got in Karatsu-shi when I visited there this past August
Kama 釜
matsuyama?
Furo 風炉
doan mentori
Furosaki 風炉先
purple Indian fabric, ordered by Gary-sensei
Mizusashi 水指
four-sided mimitsuki with white and green glaze by Richard Milgram
Tana 棚
marujoku (Sotan-konomi)
Kogo 香合
Hawai'ian koa wood
Fuchidaka 縁高
Shinnuri
Okashi お菓子
Midori no Hoshi みどりの星 made by us
Chaire 茶入
Taikai
Shifuku 仕覆
Jukô-donsu
Koichawan 茶碗
kuroraku by Sasaki Shoraku
Chashaku 茶杓
福音(ふくいん?)by Midorikai graduate Andrew Hare
Futaoki 蓋置
by Richard Milgram
Kensui 建水
something borrowed from Hamana-sensei...
Koicha 濃茶
Babamukashi 祖母昔 by Kanbayashi Shunsho Honten 上林春松本店, a perennial Midorikai favorite
Usuchaki 薄茶器
ceramic Richard Milgram
Chawan 茶碗
Irabo-style chawan by Midorikai graduate Lee Jeong-hwan
Kaejawan 替茶碗
Mika's akaraku-style chawan, made and given to him by his senpai and teacher, Midorikai graduate Markku Peltola
Kaejawan 替茶碗
"American" chawan, provenance unknown; we call it "American" because of the stars-and-stripes cord around its kiribako
Tabakobon 煙草盆
Same as machiai
Hi'ire 火入
Same as machiai
Usucha 薄茶
Uzuru no Shiro 宇鶴の白 by Tsujirien 辻利園, a brand that we understand is familiar to our first guest; Mika reports that Uzuru no Shiro 宇鶴の白 is a Hounsai-konomi, but I suggested it (among Tsujirien's usucha line-up) because of the reference to the Apollo moon landing(s) on the description page
Higashi 干菓子
edamame 枝豆-shaped higashi from Yuuzuki 遊月 (used by our senpai Karoliina in her hango chaji) and Polish marzipan left by our senpai Krzysztof and formed by us into red maple leaf shapes
Higashiki 干菓子器
Polish higashibon
Mizu 水
Somei no Mizu 染井の水 from Nashinoki-jinja 梨木神社
You'll notice we used three utensils—mizusashi, usuchaki, and futaoki— by
Richard Milgram
, a potter who is probably the most well-known dogu maker among past Midorikai graduates. Originally we were planning to use only the mizusashi and usuchaki made by him, but Hamana-sensei noted that if you're going to use several utensils with something in common, it's better that the set have odd rather than even cardinality (this is a rule of thumb generally in Japan, not just in tea). So we used a four-sided Milgram-made futaoki featuring the four
cardinal directions
in place of the futaoki we were going to use, which was one Mika had bought on our trip to
Bizen
this summer.
Mika and I had practiced making the
omogashi
Midori no Hoshi みどりの星
a few times, cutting the proportion of sugar because the amount called for in the recipe seemed extreme, and cutting the amount of
kanten
because it also seemed more than necessary and imparted a kanten-y flavor. We couldn't find Limoncello in our local big liquor store,
Liquor Mountain
, so we substituted a
yuzu
liqueur, which I think worked well. But. In our tests of this sweet, we had always refrigerated it immediately after making it, and we tasted it right from the refrigerator. I think we didn't realize how important the original kanten ratio and/or refrigeration were to the stability of this sweet, though, because we discovered on the day of the chaji that at room temperature, our reduced-kanten version starts to melt. We did end up using the refrigerator at Chado Kaikan, but not before our sweet had started to form little pools of liquid inside the fuchidaka, and I understand that several of our guests ended up having their brand-new packs of kaishi ruined by the messy sweet. Oops. Logistically, I think we also should have finished preparing this sweet (by cutting it into individual servings and topping with kinpaku) before arriving at Chado Kaikan instead of in the midst of morning-of preparations; it was only because there were three of us hosting that we didn't run into time trouble because of saving this to the last minute.
Overall this chaji went well, and if I'm focusing on things we could have done better, it's only because that's easier to notice and write about. That said, we were running a pretty messy
mizuya
until Hamana-sensei stepped in and told us to tidy up and get things off the floor. (During the temae we always had an instructor in the mizuya area with us, but during preparations that morning we were largely on our own, and since this was our first time as hosts, we didn't know about things like lining the mizuya shelves with sarashi.)
Mizuya
organization was one of the topics of our lecture this morning, actually, and the thing about mizuya is that everything has its place... for a limited subset of "everything". The problem is that many things you need for a chaji don't have a place in the mizuya, especially sweets and their serving utensils. And you need to find a place for the myriad boxes that utensils are stored in. Keeping a tidy mizuya requires constant vigilance.
I do wish I had been able to practice handling a short, wide
taikai chaire
more before the event, as I found it difficult to rotate while I wiped it with the fukusa. We had decided on this shape of chaire pretty well in advance because of its contrast to the shape of the ceramic usuchaki that we knew we wanted to use. I should have gone to my teacher(s) and requested to borrow one to practice with, instead of relying on one of my co-hosts who thought he had one I could borrow but discovered he didn't when it was too late for me to borrow one from elsewhere. I did practice the
nagao
knot to the point where I became relatively comfortable with it, but since I was practicing alone, there was nobody to point out that katatombo is for the chawan shifuku we use in chabako, not for chaire shifuku. (I practiced it in class a day or two before the chaji, but apparently the teacher wasn't watching very closely.) I was surprised at how little practice we did of the temae for this chaji—I would have expected we'd at least run through them once together the weekend or evening or morning before the event, but my co-hosts seemed to think it was unnecessary. I would have been much more comfortable if we had, but I guess they're on a different level of confidence with their skills than I am.
I apologize for the lack of photos. I didn't bring my (bulky) camera that day, and so far no one who did take photos has shared any with me. Given that those factors tend to repeat themselves and combine with my protectiveness of images taken at the school, I have fewer photos to record my experiences here than I'd like. I'm buying an extra-slim point-and-shoot camera that I can slip in my obi or kimono sleeve to try to remedy that.
This entry was originally posted at http://bokunenjin.dreamwidth.org/19764.html.
On Thursday, September 29, 2011, the three of us 1Bs hosted a Welcome Chakai for the four 1As at Urasenke's Chado Kaikan. (The 1Bs are the
Looking at the moon
thoughts of a thousand things
fill me with sadness—
but autumn's dejection
does not come to me alone.
[poem by Ōe no Chisato; translation by Donald Keene]
月見れば
千々に物こそ
悲しけれ
わが身一つの
秋にはあらねど
大江千里
(This poem is part of the Ogura
Hyakunin Isshu
.)
This entry was originally posted at http://bokunenjin.dreamwidth.org/19692.html.
On the afternoon of Monday, September 12, we went as a class to Nara to attend an event at
Tōshōdai-ji
, but first we did some sightseeing, starting with perhaps the most visited sight in Nara,
Tōdai-ji
. I had already visited Nara three times previously this summer, including Tōdai-ji once, but I certainly didn't mind returning. The temple's Great Buddha Hall (大仏殿 Daibutsuden), the largest wooden building in the world, once again impressed me with its immense scale. Amongst the massive statues of Buddha and guardians, one wooden pillar toward the rear of the hall attracts attention with its invitation for visitors to crawl through a hole in its base. I've heard different claims about the rewards for successfully crawling through, from good health to enlightenment. Two of my classmates squeezed through, as did Hamana-sensei, and somewhere there are photos to prove it. Leaving Tōdai-ji, we got matcha soft-serve ice cream cones that made us especially interesting to the ubiquitous Nara deer. It took some maneuvering to keep the ice cream to ourselves, but we managed, and one classmate somehow managed to buy a pack of
senbei
meant for the deer and escape Nara with it unscathed.
We rode the train to get to another part of Nara, where we entered
Yakushi-ji
about fifteen minutes before closing, since we still had time to spare before the event we'd come to Nara for. We walked through at a whirlwind pace. For me the most memorable sight in this temple was a set of statues of
the Ten Principal Disciples
釈迦十大弟子, which struck me with their realism—unlike many of the Buddhist statues we'd seen earlier that afternoon, these were human-scale, and instead of idealized imagery they depicted tattered robes and emaciated flesh. It was an almost shocking contrast.
Next we proceeded on foot to the event, a hochashiki at
Tōshōdai-ji
. A hochashiki is a tea offering made by a high-level tea practitioner at a temple or shrine. When these offerings are made by the head of our tea tradition they are called kenchashiki (at a shrine) or kuchashiki (at a temple). We'll attend several of these over the course of our year in Midorikai. So far we'd only attended one at
Kennin-ji
, a June 5th memorial for the temple's founder where I enjoyed the accompanying
gagaku
but couldn't see Daisosho's temae at all thanks to our seat placement. At Tōshōdai-ji we had to stand, but since Hamana-sensei saved us a place early in the queue and we hustled in as soon as the doors opened, we got places right in front, with an excellent view of Abe Sosei gyotei's temae. These offering temae are quite different from the kind we practice daily in jitsugi. They employ a daisu, which is a sort of shelf used in procedures that are higher than I'm currently
license
d to practice, and the
chakin
and
chasen
sit on their own little plate instead of starting in the tea bowl. The practitioner dons a paper face mask during part of the temae to protect the tea offering from his breath. The
fukusa
he uses is white, which I suppose is extra-pure in contrast to the purple or red we normally use. As the sun set and it grew darker out, the silhouette of the utensils in front of the lighted altar was a beautiful sight. I didn't take any photos, though I'm not sure whether photography was allowed. (I'm surprised at my own protectiveness when it comes to photographing my school and our tea events.) Although I don't think this was a public event (we received invitations from
O-iemoto
), the behavior of our fellow spectators was less than exemplary, what with the continuous murmur of voices throughout the ceremony and the pushing against us.
With simple, direct movements, Abe-sensei first offered a bowl of tea at the altar, and then he made a second bowl that he offered at a
tsukimi
setup outside of the temple building where the offered tea sat alongside seasonal flowers, tsukimi
dango
, and fruit, including a melon with an archetypal T-shaped stem and the sticker still on it(!).
The time was perhaps approaching 7 p.m., and we still had a teichaseki to attend, dinner to eat, and a couple of trains to catch to get home in time for our 10 p.m. curfew. So we were escorted to the head of the queue for the teichaseki (teicha refers to a tea service that accompanies some other event that's not primarily a tea gathering), ahead of many more distinguished people who no doubt resented our special treatment. This took place outdoors (nodate), and while we briskly enjoyed tsukimi dango and shallow bowls of usucha we juggled a set of bento we had generously been provided for dinner, but since we had already made a dinner reservation, we saved them to take home. Moving on to the local noodle shop that had saved a table for us, we ate quickly and left even more quickly, leaving one classmate in the bathroom as we made our way out, and unfortunately the staff "cleared" her train ticket and folding fan along with her dishes, much to her (and my) frustration when she emerged. The moon peeked out from behind some clouds as we hurried to the train station. On the train ride home, exhaustion caught up with me—this despite our taking it easy by wearing Western clothes that day rather than kimono.
This entry was originally posted at http://bokunenjin.dreamwidth.org/19196.html.
[How can I resume blogging after a nearly-two-month hiatus and not make some meta-remarks about it? This event may seem like an arbitrary subject to resume with, but I have my reasons. Namely, we Midorikai students are strongly encouraged to write reports about school events like these, and this blog entry can serve as a report. And many more events are coming up soon, so even though this entry is late as a report, at least if I finish it before the next one I can avoid running up a backlog. I still hope to write about the many interesting things I did in August, but I'm not quite sure when I'll have time.]
Daitoku-ji
sub-temple where he is the abbot,
Ryosen-an 龍泉庵
. A few days before we had reported there to do some preparatory cleaning and setup of the tea bowls and felt-matted seating areas. On the day of the event we reported, dressed in our most formal kimono, early enough for some last-minute serving instruction. Our role would be to serve food and tea to the twelve Zen monks who would be Matsunami-sensei's guests. Or rather, that would be the role of my three
male
classmates, because it turns out women aren't supposed to do that. ::sigh:: Ah, yeah, I have some problems with the role of women in Japan.
The event began with Matsunami-sensei and his guests doing some
sutra
chanting in the
zendo
for about fifteen minutes. Then they filed into the hall where we'd be serving them a
shōjin ryōri
meal catered by
Ikkyu 一久
. The serving etiquette was rather different from what we've been learning for cha-kaiseki. For one thing, Matsunami-sensei instructed the men to carry in the lacquered meal trays with one in each hand; also, the servers' seated bows to guests were to be forehead-to-the-tatami deep. Most remarkable of all, to us, was the fact that
beer
was served with the meal, at this solemn Zen Buddhist memorial event. Not that there's anything forbidding Zen monks from drinking alcohol—certainly sake has an important role in Buddhist and Shinto rites—but still. Nothin' like a cold glass of Kirin Lager after meditation. :)
Following the meal was our service of matcha and
manjū
. Each guest was to be served tea in a tenmoku bowl atop a kinindai, another point that struck me as different from our accustomed way of serving tea. This matcha service is where I could offer the most help from my place behind the scenes, by apportioning tea into the tea bowls, adding hot water, whisking, and passing them off to the guys to serve. But I hadn't counted on the swift pace of the meal, and so my timing was woefully late. Plus, I didn't realize until several bowls in that in this kind of tea service the portions are much smaller than we normally make. Reportedly the guys made plenty of mistakes of their own in the serving part, so we could have done a better job all around. Finally they served little bowls of chilled
bancha
, and then the guests departed with the same briskness with which they'd arrived and eaten.
I hope we were more help than we were trouble; at least Matsunami-sensei didn't seem upset with us afterwards, when he treated us to our own portions of the delicious
shōjin ryōri
meal. For us, the experience was an education in a different kind of chanoyu.
This entry was originally posted at http://bokunenjin.dreamwidth.org/18676.html.
On July 26, four of us Midorikai students volunteered to help our Zen teacher, Matsunami-sensei, with an annual memorial event at the